Congratulations to Team Sumatak for winning the Innovation Challenge.
Launched in September 2021, the Innovation Challenge progressed in multiple stages as planned, with: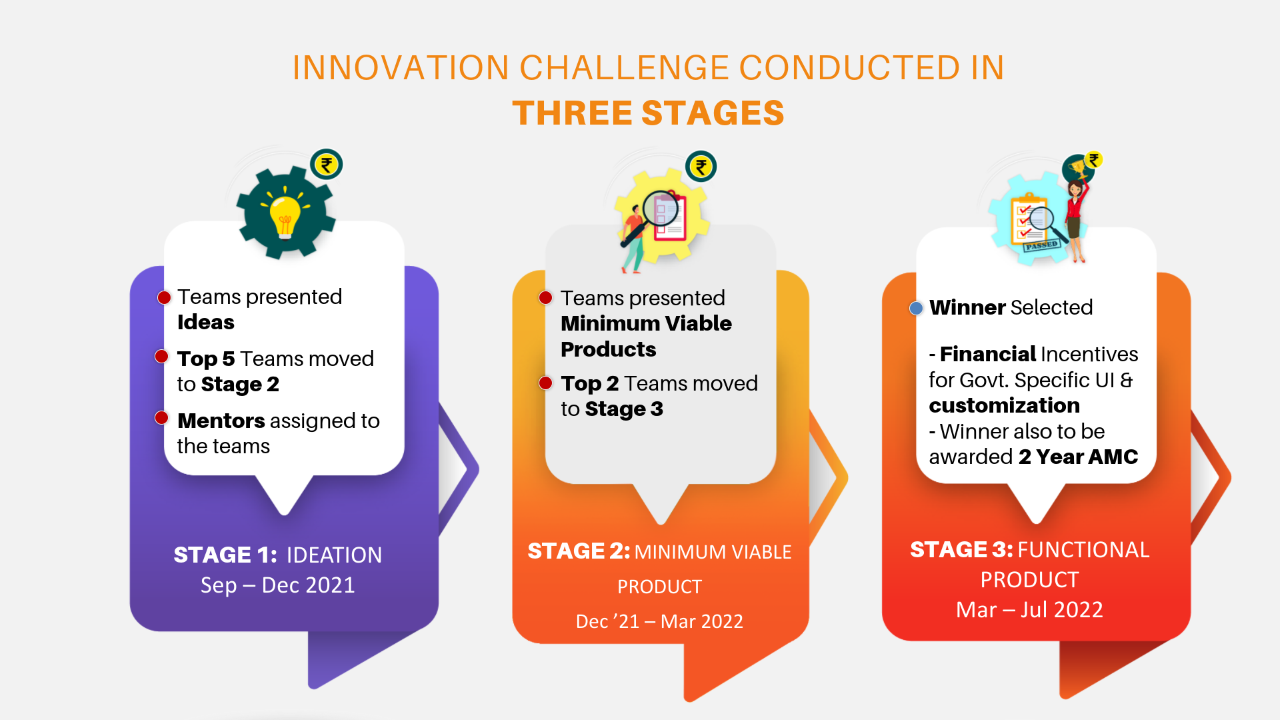 A felicitation ceremony will be scheduled to recognize the winner, mentors and to also applaud the sincere efforts by shortlisted startups who contributed to the Ideation, MVP & Functional Product stages.
In the spirit of encouraging the startup ecosystem, the Jury has also decided to allow the runner-up, iaccess, to further refine their solution in six months and present it again to consider for adoption.