Congratulations to Team Sumatak for winning the Innovation Challenge.
Launched in September 2021, the Innovation Challenge progressed in multiple stages as planned, with:
5 teams* being shortlisted at the Ideation Stage, to develop the MVP (Minimum Viable Product), and
[* Sumatak Technologies LLP, UIAI Technologies LLP (iaccess), SAIV Business Solutions Private Limited (Sugam), ISTEM Private Limited, Instantpost Printers and Scanners Private Limited]
2 teams being selected to build the Functional Product
In the spirit of encouraging the startup ecosystem, the Jury had also decided to allow the runner-up, iaccess, to further refine their solution in six months and present it again to consider for adoption.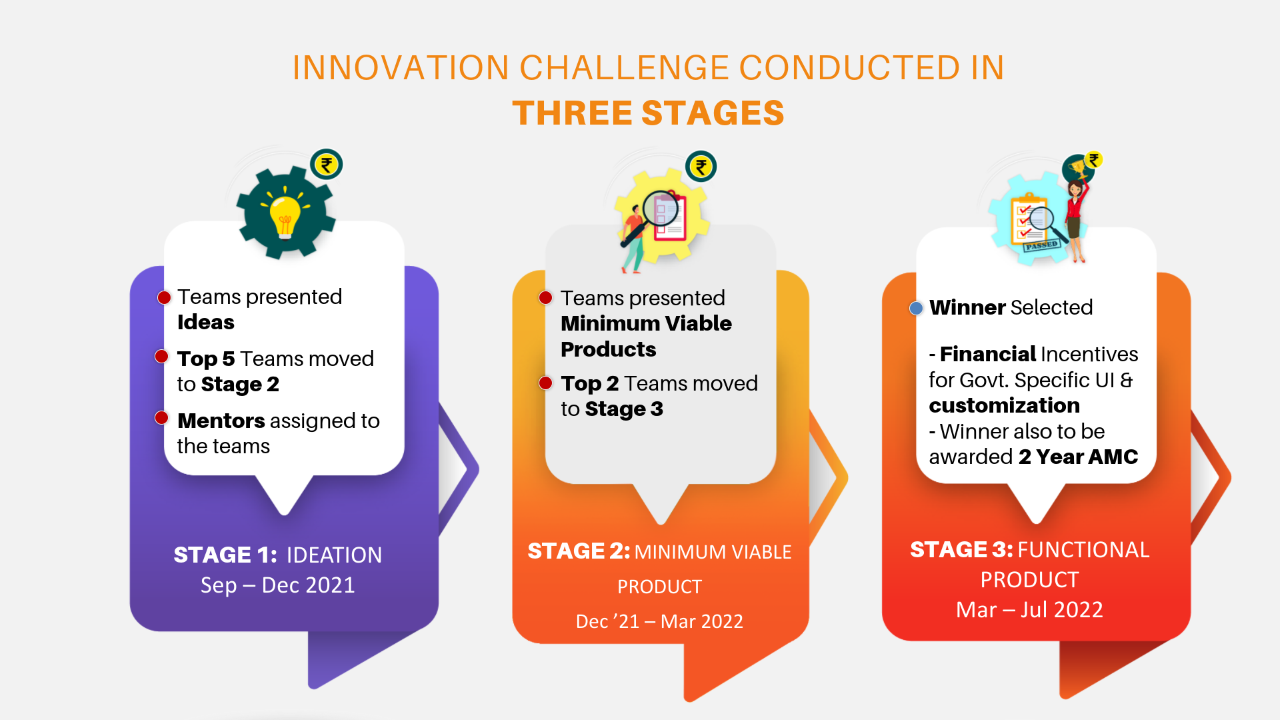 A felicitation ceremony was held on 20th December, 2022 at Auditorium, SCOPE Complex, New Delhi to recognize the winner, mentors and to also applaud the sincere efforts by the shortlisted startups who contributed to the Ideation, MVP & Functional Product stages.